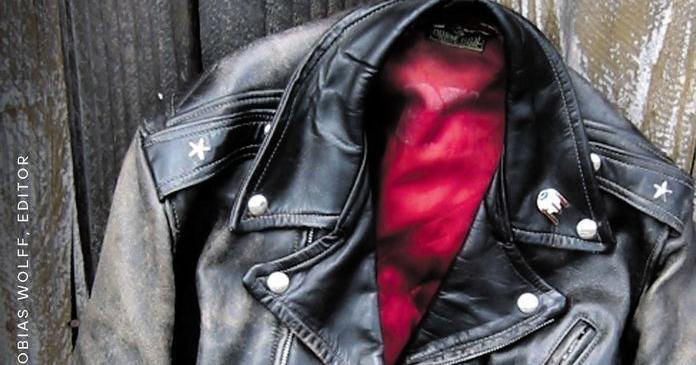 "What Becomes You" Details the Experience of a Trans Person | Entertainment
The story of "What Becomes You" combines two memories in one book. The first details the life of Aaron Raz Link, a self-identified "transgender" scientist and gay man who grew up in a family of academics in Lincoln, Nebraska.
Link, who writes that he was raised as 'Sarah', describes the 'unpleasant surprise of puberty' when it became 'obvious that someone had made a terrible mistake'. In high school, Link formed close friendships with a team of homosexuals, and for the most part, locked-in classmates whom his teenage outlook calls bittersweet "monsters."
He talks about what it was like to come out to friends and family at age 29 realizing he had always been a man, and skillfully details the grueling and absurd process of qualifying for surgery. transition. He guides the reader through his initial euphoric experience of testosterone therapy, as well as the physical, emotional and relationship impacts of the multiple surgeries he underwent on his journey of transition. Along this path, Link worked in the social work sector, became a stage actor and did a one-year stint in clown school.
Throughout this dissertation, Link mixes humor and pain, while providing a plethora of informative facts about the psychiatric and medical world surrounding transitional surgery. The chapters float from the past to the present and can be read as a series of stand-alone essays. Some are made up of chopped pieces of medical texts; some are written in letter form.
Link's work as a scientist makes him particularly good at connecting the natural world with his perceptions of gender. Reflecting on his childhood fixation with taxonomy – the science of categorizing and naming things – Link writes: "Taxonomists are the dictionaries of science, the invisible magicians of the mind. We invent the categories. So everyone believes in them. U.S. too. People have to believe in something.
Link also demonstrates that, even at a young age, gender was not high on his list of accolades: "Everyone knew what the important categories were: they weren't boys and girls, they were smart and stupid, popular and hated, kid and adult, alive and dead.
The second memoir is written by Link's mother, Hilda Raz, a feminist poet, non-fiction writer, and former college professor. It's a simpler account that details her reaction to her child's sex change and parallels the "loss of a daughter" with the Greek myth of Persephone, whose mother Demeter mourns the loss of her child every year when Persephone must travel to the underworld for the winter months. As a parent, I was intrigued to read this part of the book, even though it ended up being the least interesting. Raz's part of the book has come under heavy criticism, mainly for his choice to write about a marginalized experience in a privileged place. Still, let's be clear: Link and Raz collaborated on this book.
Importantly, "What Becomes You" was originally published in 2007 and claims to be one of the first books to discuss the trans experience outside of "psychiatric or medical texts, denominational memoirs, pornography, academic or self-help theory and Family Support. " The new 2021 post now includes a list of discussion questions that contextualize the evolution of social norms since the first release of "What Becomes You".
One question is about the language the two authors use to describe trans people and whether they would choose differently now. Another wonders how any modern author chooses to write about a minority experience in a "shared world". There are also some fascinating questions asked about using two memories: what the different styles accomplish, where they fail, and how they work together as one book.
Rather, these discussion questions highlight how quickly the rules change when it comes to identity, language ownership, and the art of storytelling. Like any good memory, the stories of Link and Raz offer a glimpse of a unique experience. But as any good author will tell you, once this experience is on the page, it is perpetually transformed and open to interpretation by all.