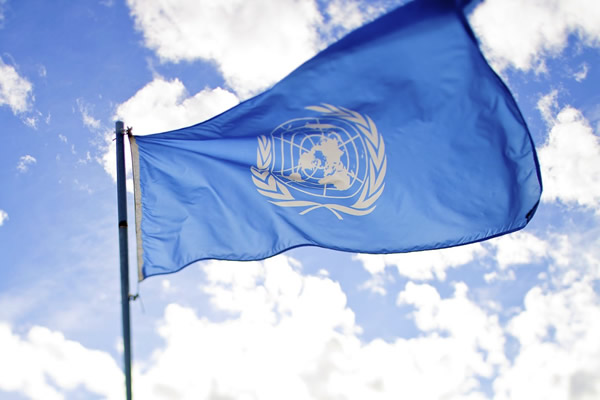 UN committee says Sri Lanka's criminalization law violates rights of lesbian activists
Singapore's highest court on Monday upheld a lower court's decision to dismiss three challenges to a law that criminalizes sex between men.
While delivering the judgementhanded down by a five-judge bench, Chief Justice Sundaresh Menon of the Singapore Court of Appeal said the appeals do not relate to "the issue of whether (Section) 377A (of the Criminal Code) should be retained or abrogated, that being a matter beyond our remit."
"Nor are they about the moral value of gay individuals," Menon said. "In the words of our Prime Minister, Mr. Lee Hsien Loong, homosexuals are 'part of our society' and 'our friends and relatives'.
The appeals court went ahead and said the appeals also do not address the fundamental nature of sexual orientation, whether it is immutable or not, which is an extrajudicial question far beyond the jurisdiction of the courts.
The court also suggested that a political resolution of the issue is more appropriate than litigating it. The Chief Justice said the advantage of the political process is its ability to accommodate competing interests and opinions, while litigation is "not a consultative or participatory process".
"It is so for good reason, because litigation is a zero-sum adversarial process with win-lose outcomes," Menon said. "The political process, on the other hand, seeks to mediate – it strives to reach compromises and consensus in which no one has to lose everything."
The Chief Justice also said it was "unnecessary" for the court to deal with a constitutional issue.
"They face no real and credible threat of prosecution under Section 377A at this time," Menon said during the judgment delivery. "Therefore, (they) do not have standing to pursue their constitutional challenges to this provision."
"We, as organizations advocating for LGBTQ+ equality in Singapore, are disappointed with the Court of Appeal's historic decision on Section 377A, which is a setback for all who were hoping for a resounding conclusion to this struggle for decades for equality," said Ready4Repeal, a Singapore-based LGBTQ rights group, in a press release. "Despite recognizing that the current situation is deeply unsatisfactory for the LGBTQ+ community, the Court of Appeals still decided to uphold the law, but with legal assurances that it is unenforceable."
Last year, three men, DJ Johnson Ong Ming, retired GP Roy Tan Seng Kee, and Bryan Choong Chee Hoong, the former executive director of Oogachaga, an LGBTQ nonprofit, decided to appeal the Supreme Court's decision to dismiss their case against Section 377A.
"While this is a small step in the right direction, it simply does not go far enough to provide real protection for the LGBTQ+ community, which continues to be impacted by the cascading effects of the Section 377A," Ready4Repeal said. "The judges themselves have recognized that even with the assurance of unenforceability, gay men will remain open to police investigation as if a crime had been committed."
Ready4Repeal started a petition in 2018 to pressure the Singaporean government to repeal the colonial-era law. The petition received 51,047 signatures online.
Section 377A is a highly controversial law in Singapore that prohibits sex between two men. According to the law, any man in public or in private who commits an act of gross indecency with another man will be punished with a one-year prison sentence.
Last year, Minister of Home Affairs K Shanmugam said everyone in Singapore will be protected regardless of community, social, religious or sexual beliefs. He also said that the government's position is clear. He also said that the amendments to the Maintenance of Religious Harmony Act make it an offense to incite violence based on religion or religious beliefs against any person or group.
Finance Minister Lawrence Wong last year reiterated that different sections of society had valid concerns and needed to be addressed.
"Tribalism is inherently exclusive and it's based on mutual hatred: 'us' versus 'them', 'friend' versus 'enemy,'" Wong said. "Once this type of tribal identity takes root, it becomes difficult to reach a compromise. Because when we anchor our politics on identity, any compromise appears as a disgrace.
Ankush Kumar (Mohit) is a freelance journalist, who has covered many stories for Washington Blade and Los Angeles Blade from Iran, India and Singapore. Article recently covered for The Daily Beast. He can be reached at [email protected].