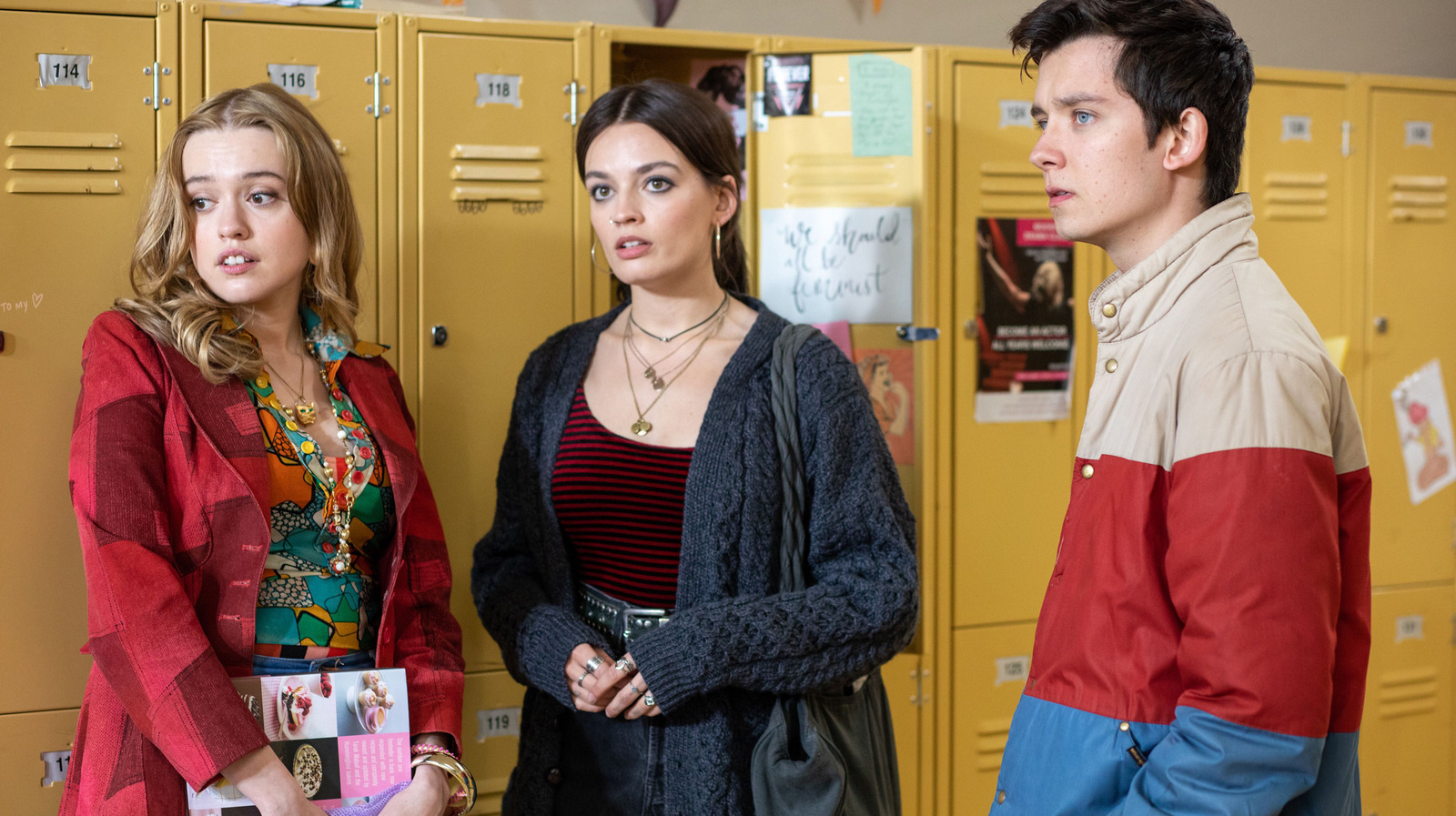 Sex Education is a sexy teen adventure with a heart of gold
"Sex Education" is fucking fun. There's a lot of darkness in teen TV right now – something I wholeheartedly welcome and defend. Coming-of-age tales can hold multitudes, and getting into the nitty-gritty of suffering has been an exciting fad…but if the weekly "Euphoria" pain festival is starting to weigh on you, then head you towards Moordale! You haven't experienced true joy until you've embraced the wholesome chaos of "sex education."
Let's be clear: this series is absolutely not afraid of the difficulties of growing up. Expect to battle teenage pregnancy, sexual harassment, homophobic bullies and more – all the usual suspects are on the loose. But "Sex Education" is not interested in shocking you. The writers aren't trying to horrify you with the plight of 21st century teenagers. They are just honest. It's hard to grow up! Sex is confusing! Bad things happen! But in the wonderful world of "sex education", everyone tries their best – or at least trying be better. They are constantly growing, changing and developing, and they are always helping each other along the way. And all of this is incredibly effective because this show also benefits from an irreproachable cast.
"Sex Education" has no weak link. First off, it stars Gillian Anderson and she's clearly having the time of her life delivering Jean's dryly hilarious dialogue. In addition to being a sex therapist, Jean is just an ordinary mother: she drops on the sofa next to her son and says completely normal things like: "I noticed that you are pretending to masturbating and I was wondering if you wanted to talk about it." So as you can probably guess, their relationship is…complicated.
In theory, it's a show about Otis, Jean and Maeve. We see Jean's life as a professional and we also see her as a mother, trying to fix this complex mother-son dynamic. Meanwhile, Otis is a walking paradox – terribly uncomfortable with his own sexuality, but happy to help everyone through theirs. He also has a crush on Maeve, who is very confident on the surface but has a complicated family life that forces her to fend for herself. That's more than enough to fill out a series, so it would be easy for these three to be the backbone of the series, with a supporting cast lifting them up. But "Sex Education" makes big plans for every character that crosses the screen.