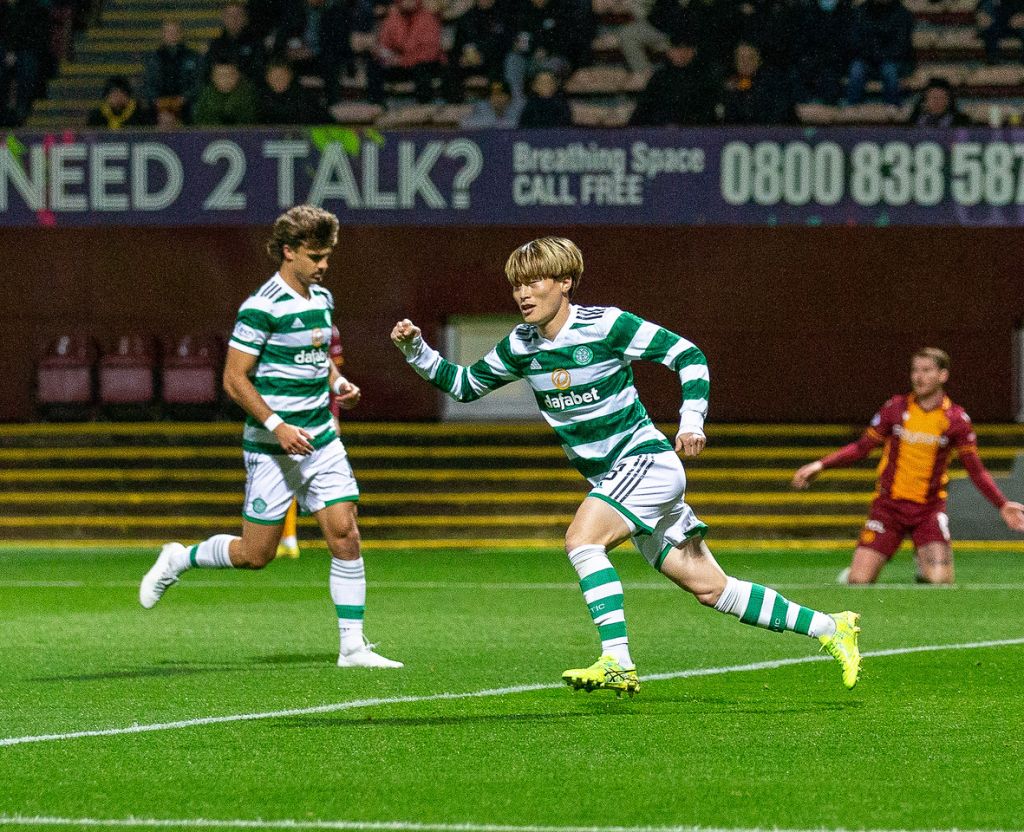 Sandman final grades – Celtic at Steeltown in the rain
SANDMAN FINAL NOTES: CELTIC @ STEELTOWN IN THE RAIN…
"That's the wrong title for The Blue Nile album!" – Pun Polis.
ROXIE – 7/10 – Sure hands, which was surprising for a sweeper. One thing about playing for Celtic Joe loves is a throwback to the backie-inner games of his school days. Even at that, tonight, as the last man, he was somewhere around the center circle when Greggs sold the shirts cheap, and jamming Joe was lucky the pass fell on the big mental madman SkellyDeBamster, Motherwell's Dutch answer to Marty Feldman. However, when handling and punching were needed, he pulled it all off on a windy and dangerous night for the keepers.
GREGGS THE BAKER – 4/10 – Exhaustion #1. A game as mediocre as it has had all season. It was due a where
nothing went right, no ball broke or pass connected. If it was a sausage roll tonight, it was cold, flat, and soggy. Not even slamming it in the microwave for 30 seconds at half time would have improved the experience, just produced more reheated hash.
STAR LORD – 6/10 – Dear Ghod, the Star Lord experience. I had almost forgotten about the ever-present suicide attempt; just a few minutes into the game and he had shorted a pass like a bitcoin trader and they had a one-on-one. Still, as female barnyard animals say about affairs with Alfie (and males, come to think of it…) – better get rid of the worst fast. So after that, Star Lord settled in and got into a decent pace, reading the game well and being quick on his feet if not just as quick with passing. I nearly lost a lower limb due to a two foot high right leg slide challenge but VAR dealt with it and the attacker was sent off for dangerous and violent intent… Oh that's true… Ludge VAR…
— Angel baw (@Angeba11) November 9, 2022
GET CARTER – 7/10 – World Cup here I come. Surely. Best of nights to listen to as he guarded Star Lord for the first half hour. Displayed great positional sense to complement his other attributes. Won every ball against numerous California Redwoods and held the back guard accountable as we sat deep for their set pieces. 'My, Uncle Sam – You need him!
JURAN JURAN – 6.5/10 – It was more like him. Rushing with intention and putting his shrewd footwork to good use. Challenging everything and putting the team first, although Qatar must be at the forefront of his thoughts. And going for megabucks in January… I'm pretty sure that's what the board thinks, on the back of a good World Cup. And Tony too, fnarr-fnarr…
MOOEY – 8/10 MOTM – There is always one. And often he's the least likely man. Named to the Creepy-Crawly Terror Island World Cup squad, it meant a lot at stake, a lot to lose… But he was great. Combative and cultured; Driven our offensive ambitions, orchestrated our best moves from the heart of the game. Halloween Broony had his trump cards on a night you'd think he'd just be happy to walk away unscathed. Admirable commitment and professionalism. And performance.
THE BUILDER – 7/10 – I'll tell you, the kid has balls and tricks. Solid and cool deep in the middle. Backheeler prone for the YouTube highlight reel, and a fiesty second period where he nailed his ankle and was very lucky to walk away from it. Fortunately, the attacker was expelled for dangerous and violent intent… Oh, that's right… Ludge VAR…
HAKUNA HATATE – 5.5/10 – Exhaustion #2. All the digging, effort and movement was there as Reo
stalked them stupidly and took perfect space between the lines… But when the ball reached the feet it was a blow to synchronize his footballing brain and instead of spectacular passes and strikes on goal we had more of fumbling as Shagga-Zombie-Guardian with one of his Rohypnol victim's bra straps. Rest this warrior.
ABADASS – 4/10 – Exhaustion #3. Not his night, even with conditions favoring his style. Wet surface, space to strike, terrified gonk of a full-back – yes, you Stevie O'Donnell, the collapsing footballing equivalent of a Jenga tower – but young Abadass couldn't click. A fun trip to the sunny penal colony will do him good.
KILLER MUSHROOM – 7.5/10 – Come back to it, and come back to it. Celtic's best physio plays with a smile on his face again; giving Robert Mugabe so much attention that the former genocidal dictator left early to be plagued by muddled Hentai dreams later that night. The right place and deadly time to score a vital opener and then everywhere else at once like a multi-dimensional Sunshuke Nakamura, launching a brilliant midfield skill to set up Jota's marvelous breakaway goal. This was not the case. Oh that's right… Ludge VAR…
NOTEBOOK – 6.5/10 – Quiet for him. I couldn't quite let go of the shackles of Motherwell Tin-Tinesque quirkiness who had a good game hustling our Man o' War. Yet as Notebook dived inside time and time again to no avail, he belatedly got the right lyrics and as Tin-Tin hummed "Let's Go Outside", our flying wingman came out, clinging to the peach from a pass from Kyogo, finishing off a glorious move with a world-class dinked finish for one of the goals of the season.
Even a bitter flag on that one couldn't defy the visual evidence, the software-generated proof of legality. mathematical certainty. Absolute binary calculating machine. Digital confirmation of a great goal. This was not the case. Oh that's right… Ludge VAR…
VAR works really well 😳..ffs @spfl you laugh. pic.twitter.com/TgIIyz2cPa

— Alex C. November 9, 2022
Why not use this angle? pic.twitter.com/VyGXRCTuAP

— Fundily Mundely (@FundilyMundelly) November 10, 2022
SUBMARINES –
SON OF JACKIE – N/A – Thrown in for the late bustle and nearly scored a goal with footwork that would have earned him Strictly Come Dancing hands down.
TWIST – N/A – A good piece to throw in when the going gets tough. Seems to manage, and the ball, well. I suspect we could see a lot of vikings with Floki's physique in the months to come.
EDDIE TURNBULL – 6.5/10 – Match #1 winning contribution. Aw, naw, it's geriatrics. Here comes the rhythm… Well, here comes the grace of following the rhythm – an exquisite pass to play in Daizen; straight out of the Pirlo locker, or more like Puskas, given Eddie's vintage.
HACKY BAG – 6/10 – An initial omission that raised eyebrows. Maybe in reserve for Saturday's semi-final? Always a tricky customer, gave us useful ball retention and much needed interest down the right.
LORD KATSUMOTO – 7/10 – Match #2 Winning Contribution. "And now for Toyko cosplay week, I'm going to impersonate the Right Honorable Celtic of Glasgow wing star young Porto-Guesie Georgie Michael and perform a flurry, catch and trap as skillfully than him, with a samurai rapier blade finish. Also, for the reminder, I will understand the time factor and hold an origami display at the corner flag while I intelligently guide the ball. Thank you very much in Japanese." (Arcs).
ANITA DOBSON – 7/10 – Ah-ha, Ange blurted out what I thought in her presser; mental and physical exhaustion on the horizon after CL adrenaline nights. He must have noticed it in training and expressed some apprehension about playing in his mind. Evident tonight as a third of the squad failed and Angeball stuttered and woke up, intermittently effective but overall troubled and lacking the fluidity that gives our usual domestic dominance on the pitch.
He always got what he could out of it, and that insistence on positivity no matter the circumstances earned us three welcome points; Two submarines unite to win it. Now just to solve the last riddle from Saturday before Bondi, barbies and boomerangs.
MIBBERY – 6.5/10 – My TV is covered in tippex streaks and my PC screen is a mess of magic guide lines. On the side. Oh that's right… Ludge VAR…
Even though they showed a view of the Lisbon Lions stand at Celtic Park on the TV stream as 'evidence', they still managed to display the new rules of the game in typical MIB fashion. As excited as Gollum was, he also managed not to flash red or refer to VAR for a tackle that could have crippled Star Lord and another studded wrecking ball aimed at Matty O's ankle. Oh it's true… Ludge VAR…
It's a mess pic.twitter.com/THijVd2NT4

— Kieran (@Kieran_Celtic) November 9, 2022
Once again we are violated by a deviant with a digital dildo device and a piece of football genius is confined to Neverwasland. Not only are they deceiving Celtic, they are starving the beautiful game itself in their slavish lying.
Vermin. Watch us lift this trophy and cry. Hard.
OVERALL – 6.5/10 – If Motherwell can do it on her budget, why can't the rest of the "hardworking" groans? An incredible playing surface and a solid team that rose to the challenge. Their support is a group of suspicious zombie empathizers, but that's okay – it means we get a raucous atmosphere at the very least and any victory in Spruce Tree Park is valuable.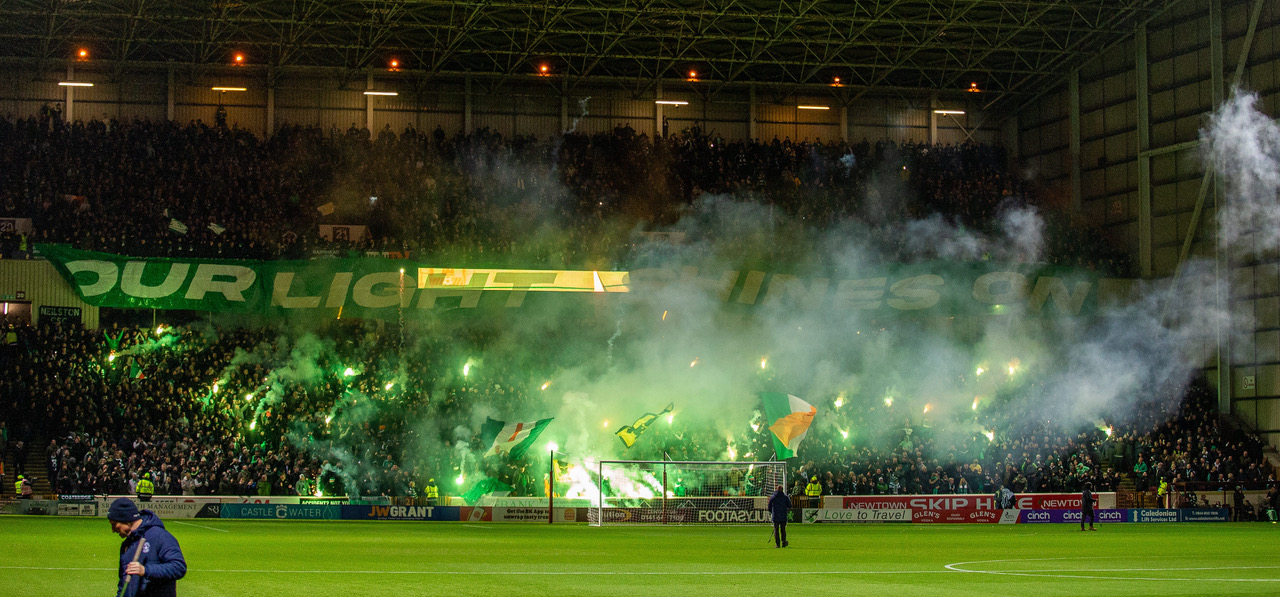 And on this ground made for the Hoops to flourish, we were… Colin Nish? But maybe that's a bit harsh; a smooth interaction that we are spoiled with every week, it seems, but… All in all, it felt like a struggle. Fair play to Motherwell for persevering, scoring a goal and making us sweat; The gnawing feeling was there that they would get something.
Testimony to the mental toughness of the Bhoys again that they kept pushing for goals and deserved more. Creatively, certainly, they're running a bit on the empty – mentally too – and in need of a restart. A fit 'The Coonty' will be an obstacle to overcome before an avalanche in the sun. One more effort, lahds and I'll have a reason to justify 7 pints every World Cup game.
Make us dream…
leave now
Sand seller