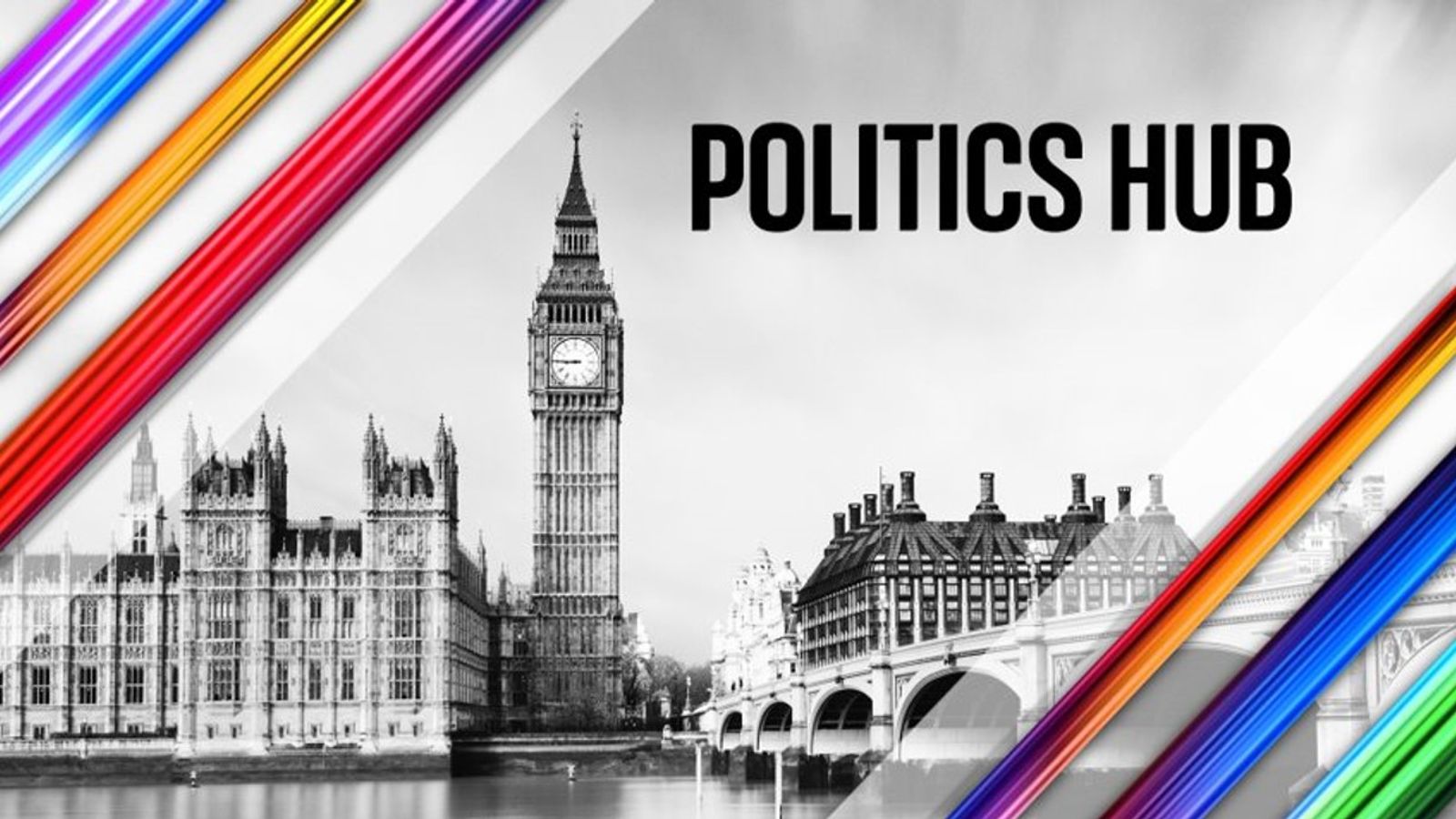 Politics Live: Number 10 backs minister over cost of living comments; Details emerge of 'horrendous' call between Truss and EU | Political news
I'm on my way to Belfast today, and as part of my preparations I thought back to an interview I did with the Prime Minister at the G7 in June last year.
I asked Boris Johnson if he was a) lying or b) misunderstanding his own deal when he said there would be no border in the Irish Sea.
He said at the time that the EU/UK Treaty was reasonable, but its application by the EU was not.
In that same interview, when I asked Mr Johnson if he was committed to the Northern Ireland protocol, he said he thought it could work if it was "reasonably applied".
He said he thought the UK and EU could "sort it out", but added that if the protocol continued to be applied in the way it was, he "would not hesitate to invoke Article 16".
By the time I told the Prime Minister this was not the 'out of the box deal' he had proclaimed, and that there was a risk of a trade war the following month if things were continuing.
In this case, the "standstill agreements" were rolled over, which meant that full controls did not need to be implemented. But the Prime Minister's response last year was always that he thought a trade war would be "highly unlikely".
Will he say the same if asked today?
Almost a year later, these tensions are still unresolved. The UK government is preparing to unveil legislation that could scrap parts of the UK-EU Brexit deal, although I've been told there's no final decision yet.
But if ministers go ahead, they would face warnings that it would risk derailing EU/UK talks to change the protocol and could spark a trade war, just at a time when millions are grappling with a cost of living crisis. .
So what is the Prime Minister's objective today? I am told the aim is to work to restore democracy and 'safeguard the peace' by 'addressing legitimate concerns which prevent the majority community (trade unionists) from sharing power with Sinn Fein'.
And despite all the saber-rattling, Downing Street insiders are keen to stress that legislation allowing the UK to unilaterally override the protocol remains "a last resort". They say the Prime Minister wants to 'settle this calmly and rationally, without drama'.