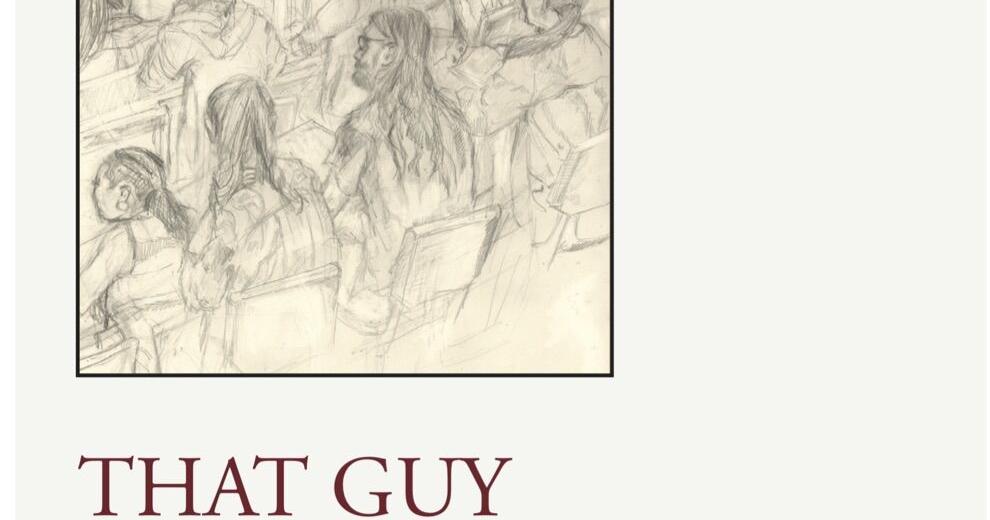 Not Your Classic Feminist | Books
New prose works tackle the pandemic — and the rarefied world of a women's studies curriculum
By Ron Ramsay Hagg

(2021, 176 p.)
What if, in the midst of a deadly pandemic, lawlessness gripped American institutions, clans of neo-Nazi motorcyclists roamed the country, and fear stalked every home? Where would you hide?
The first-person protagonist of Hagg's latest novel (after "Lost and Found") has a stellar career in Los Angeles running "facilities" that incarcerate immigrants for the government – let's call them prisons – and under the Trump administration, he got very rich indeed. Al's much younger wife, Margaret, is perfect, and her house overlooking Los Angeles "virtually a mansion." Yet once he actually visits one of his "facilities" and is confronted by an immigrant with a heartbreaking story, Al is sunk.
Her world seems hollow, her marriage loveless. And everything collapses.
Al reappears in Taos, though we don't know exactly why. This seems to be the order of the universe. He buys a tiny house, gives up his life in Los Angeles, lets his ex have it all – and eight years pass in Arroyo Hondo. "What's worse," wonders Al, now 68, "being totally alone or the loneliness that can grip you when you live with someone who doesn't care for you?"
Then the pandemic hits, and the isolation is superimposed. Just as Al finally discovers what song will encapsulate him when he dies (a sound of wind brushing past him), he meets Angela, a distraught woman knocking on his door late at night. Her car is broken down and she is terrified of the marauding thugs on motorbikes who regularly prey on vulnerable people.
They ransack his car, steal everything from his past life. Her family died from a gas fire in LA Angela has nothing left and vacillates between giving up and staying. And what begins as an attempt to extend mercy by a determined hermit who loves his few beers and his occasional weed, turns into a warm and much-needed human connection for the two of them.
In this simple, simple, and graceful effort, author Hagg seems to ask the question: how can you say no when the universe—fate, God, you name it—seems to give you exactly what you need?
"That guy in our women's studies class"
By Allan D. Hunter

Sunstone Press (2022, 262 p.)
"Hi, my name is Derek Turner, I'm interested in feminism and I want to take this course."
Thus proceeds with great determination this young "chicken" who is masculine and heterosexual, but with a feminine nature, as he describes himself in this "non-fiction memoir" which reads more like a novel. "I wasn't a regular straight guy, but neither was I gay or transgender" – not exactly the classic feminist, especially in the fall of 1985 when he signed up for classes at a branch of the State University of New York, Long Island.
The professors, not to mention the other students in his women's studies classes, are slightly taken aback by this new student, at 25 a bit older than the others as this is Derek's third attempt at college, after wading home in New Mexico. Coming out then, Derek ran into a wall of misunderstanding and lack of support from his family, who saw him as "mentally unstable" and a "loser".
Hunter's earlier novel "GenderQueer" ended when Derek is incarcerated in a mental institution because he's just too weird to categorize, and his parents in Los Alamos shun him rather than save him. trying to sort out his individual identity. Now Derek knows New York is the place for him, and there he ends up embarking on a mission: "I want to explain to people what it's like to be a girly man…and put pressure for a social change that comes from making room for people like me to exist.
Therefore, Derek's determination to succeed and be heard is marvellous: he helps raise awareness among the staff and residents of Creedmoor Psychiatric Hospital, where he creatively managed to find accommodation while attending the 'school ; inserts a new voice into classroom discussions about the abuses of patriarchy; and even shakes up the school's Catalyst newspaper.
This era marked the blossoming of feminist theory, and readers savor the lively discussions of pornography, rape, power differentials, racism, sexual liberation versus feminism around works by writers then very much in vogue like Marilyn French, Vivian Gornick and Andrea Dworkin. Derek is constantly attacked for pretending he's a radical feminist when he's a man. His greatest success was the publication of a groundbreaking essay in "Feminism and Psychology", but he did not complete his graduate studies.
A reader's guide at the end offers provocative questions about the themes Derek pursues, how he adjusts his understanding over time, and what an agent of change is, for example, "Do you see any tensions between being radical, be pragmatic and effective in producing social change? This work will certainly inspire readers to go back and check out some of the inspired texts.