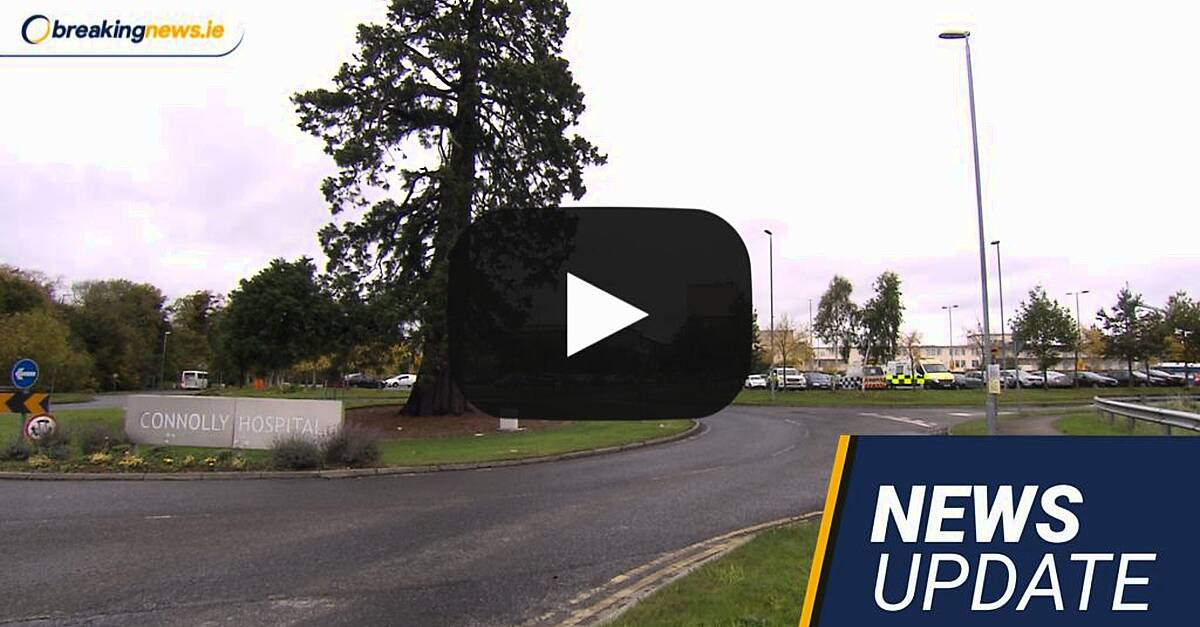 Man seriously injured in Dublin assault, 30% of Covid deaths have been in nursing homes
Man seriously injured in Dublin attack
Gardaí is appealing for witnesses following a serious assault on a man in Dublin last month.
The man, aged around 30, was seriously injured in the early hours of Sunday July 31 on Main Street in the village of Mulhuddart.
He was taken to Connolly Hospital in Blanchardstown, where he remains in critical condition.
The Garda are asking anyone who was in the area between 4am and 5am on July 31 who may have footage, including dashcam footage, to contact them.
They are also looking for information on a dark colored jeep that was seen in the area before and after the assault.
Nearly 30% of Covid deaths occurred in nursing homes – CSO
Just under 30% of Covid-related deaths have occurred in nursing homes across the country according to the latest figures from the Central Statistics Office (CSO).
Between March 2020 and February 2022, 29% of Covid deaths occurred in a nursing home, while 59% were attributed to general or orthopedic hospitals.
Leitrim noted the fewest Covid deaths, with 26 (0.5% of national Covid deaths recorded), followed by Galway City and Longford (36 deaths each – 0.7%).
Dublin city had the highest share of deaths with 951 (17%).
Those who died from the virus were overwhelmingly from the older cohort, with people over the age of 65 accounting for 91% of those who died from Covid. Three-quarters of these people were over 75, while 42% were 85 and over.
Monkeypox: 97 confirmed cases in Ireland
There have been 97 confirmed cases of monkeypox in Ireland, according to the latest figures from the Health Protection Surveillance Center (HPSC).
This represents an increase from a total of 85 confirmed cases notified to health authorities the previous week.
The number of acute cases of monkeypox in Ireland remains the same as the previous week – 10 patients were admitted to hospital, four of whom were admitted for clinical care, two were admitted for isolation purposes only, and information on the reason for admission for the other four is still awaited.
Of the 97 cases reported as of July 30, all patients are male and have a median age of 36.
In 75 cases, the person's sexual orientation is known, and all identify as gay, bisexual or other men who have sex with men (gbHSM).
Swim coach charged with child sexual abuse
A swimming coach has been released on bail pending trial after Gardaí accused him of sexual exploitation of children in a Dublin swimming pool.
Matthew Coward (31) of Shantalla Drive, Santry, Dublin, was arrested in connection with an investigation by a divisional unit of Garda Protective Services.
He was charged with 12 offenses and brought before Judge Joanne Carroll at Dublin District Court on Thursday.
The trainer faces three counts of sexual exploitation of three girls and seven counts of producing child pornography between September 2021 and February this year.
He has two charges of possession of child pornography at another location.
A child in a North Dublin foster home has not been visited for three years, according to a report by Hiqa
A child in a north Dublin foster care service had not been visited by a social worker in more than three years, according to a report from the Health Information and Quality Authority (Hiqa) released on Thursday.
The inspection report found there were 'at least 63 children overdue for legal visitation at the time of the inspection' and there were four other cases in which it was unclear whether they had an up-to-date visit.
The thematic inspection of care services in North Dublin was transformed into a risk-based inspection when HIQA identified that there was a lack of statutory visits to children in care and supervision and visits from support for foster families.
As a result of the inspection, four standards were found to be non-compliant.
The report revealed that the children were not visited within the required time frame. Children were visited in accordance with the regulations in only 40% of the files examined by the inspectors.