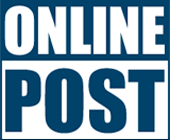 Late October Events: Festivals in the fall, from Japanese and Korean films to improv and LGBTQ + films
Copenhagen International Improvisation Festival
October 18-24; ICC Theater – Improvisation Comedy, Frederiksholms Kanal 2, Cph K; ciif.eu
The Copenhagen International Improv Festival 2021 offers exceptional improvisation workshops, high-end performances, jams, performance opportunities and epic after-parties. CIIF21 is for all those who like improvisation: from beginners to advanced.
Grønt marked Nørrebro
October 24, 10 a.m. to 3 p.m. Guldberg Byplads, Cph N; free adm
A regular on the second Sunday of every month on Refshaleøen, Grønt Marked introduced the people of Copenhagen to outstanding local farmers and producers. Now, for the first time, he is visiting Nørrebro. Among other products, you can expect to find ferments, honey, microgreens and much more.
J-Popcon
October 15-17, 11 am-4pm; DGI-Byen, Tietgensgade 65, Cph V; from 160kr
Get ready for a weekend in Japan in the heart of Copenhagen as J-Popcon returns to DGI-Byen to celebrate Japanese pop culture with all of you. Attend events and workshops on Japanese culture.
Culture Night
October 15, 6:00 pm-late; several sites; kulturpas: 95 kr; kulturnatten.dk
On Friday, Copenhagen and Frederiksberg will turn into a mecca for curious adults and children of all ages and interests. All you need to participate is a kulturpas, which can be picked up at all 7-Elevens and museums. Admission is free for children under 12 accompanied by an adult.
KPop & KHiphop evening
October 15, 11:00 p.m. – 5:00 a.m. HAVEN, Allegade 11, Frederiksberg; from 125 kr
OfficialKEvents, the world's largest organizer of KPop clubbing events, brings you two unforgettable nights in Copenhagen at HAVEN. Official KEvents DJs will play K-Pop, K-Hip-hop and K-EDM tracks all night long.
Cheff Records Night
October 15, 8 p.m. KB Hallen, Peter Bangs Vej 147, Frederiksberg
KB Hallen is hosting a party featuring some of the biggest names in the Danish rap scene. Among the stars of the Cheff Records label are KIDD TopGunn, Klumben and ELOQ.
Freestyle rap championship
October 15, 7:00 p.m. Pumpehuset, Studiestræde 52, Cph K; 220 kr
Enjoy the Danish Freestyle Rap Championships. Watch 16 finalists compete against each other with cool rhymes and fantastic punchlines.
MIX Copenhagen
October 22-31, several sites; from 25kr
MIX Copenhagen is a film festival featuring LGBTQ + works, both professional and amateur. Participate in workshops and events regarding sexuality and queerness.
Sweet & Slade in concert
October 22 from 6 p.m. to 10 p.m. Docken, Færgehavnsvej 35, Cph Nordhavn; from 595 kr
Travel back in time to January 1973 and you will find Sweet and Slade competing for the top of the UK charts with their respective songs "Blockbuster" and "Cum On Feel The Noize". The two spent time at number one, but in the end, Slade was much more successful, reaching the top of the charts at the end of this year with "Merry Christmas Everybody". This is glam rock at its best.
Event horizon
in progress, ends November 30; open every day from 11 a.m. to 6 p.m. Cisternerne, Søndermarken, Roskildevej 28, Cph V; 125 kr
Visit this exhibition by Tomás Saraceno in Cisternerne where a strange underground journey awaits you along the water. Getting on a boat is essential to appreciate Saraceno's large-scale project.
Monday match
October 18, 4 p.m. to 8 p.m. Bastard Café, Rådhusstrde 13, Cph K; free adm
This event gives you a great opportunity to meet new people and play board games that you know too well or have always wanted to play. If you come alone, you can be paired with others to play a game.
Rocky Horror Picture Show
October 16, 8 p.m. Husets Biograf, Rådhusstræde 13, Cph K; 70 kr
Rocky is back! So grab your favorite weirdos and come back to experience them, bigger, better and stronger than ever. Arguably the greatest cult movie of all time, feel free to bring any props you love except toast and confetti (although rice is fine). Dressing up as a character from the movie is definitely encouraged!
Support Afghan women
October 19, 7:30 p.m. to 9:00 p.m.; Husets Biograf, Rådhusstræde 13, Cph K; 100 kr
Tahmina Salik, an Afghan-Danish women's rights activist living in Denmark, will provide an overview of the situation of women in Afghanistan. Find out how we can support Afghan women in their struggle for freedom, starting with the evening's recipes.
Hentai Kamen
October 21, 7:30 p.m. to 9:00 p.m. Husets Biograf, Rådhusstræde 13, Cph K; 70 kr
Hentai Kamen (aka Forbidden Super Hero), directed by Yuichi Fukuda, is the story of a high school student Kyosuke Shikijo (Ryohei Suzuki) who discovers latent superpowers while wearing used female underwear on his face. He becomes the 'Pervert Mask' superhero, using his evil powers for good while looking great downstairs.
Allan Olsen – 40 year tour
October 23, 8 p.m. DR Koncerthuset, Ørestads Boulevard 13, Cph S; from 345kr
Throughout his career, Allan Olsen has stood out as a lone cat among Danish songwriters. Who else writes about fallen boxers, paranoid hairdressers, perverted stutterers, beggars, monsters and a hallucinating cow. Only Alain.
Tribute to Depeche Mode
October 16, 8 p.m. Kulturhuset Islands Brygge, Islands Brygge 18, Cph S; from 175 kr
Depeche Mode jam group Enjoy The Silence welcome you to the 30th anniversary of the album 'Violator'. Including hits such as "World in My Eyes" and "Personal Jesus", this is a must see for fans of the bands.
ICEKIID
October 15, 20-23: 00; Vega, Enghavevej 40, Cph V; 260 kr
While the name might suggest otherwise, the temperature always rises a few degrees when ICEKIID sound comes out of the speakers. Enjoy tropical beats and hot beats that can relax even the stiffest of crowds.
Carl Knast
October 23, 8 p.m. Pumpehuset, Studiestræde 52; 175 kr
Carl Knast presents his long awaited EP 'Opus'.
Quintet Søren Host
October 21, 9 p.m. Paradise Jazz, Rådhusstræde 13, Cph K; 150 kr
The young jazz musician Søren Høst favors hardbop and swing, with a lot of melodic and modal improvisation.