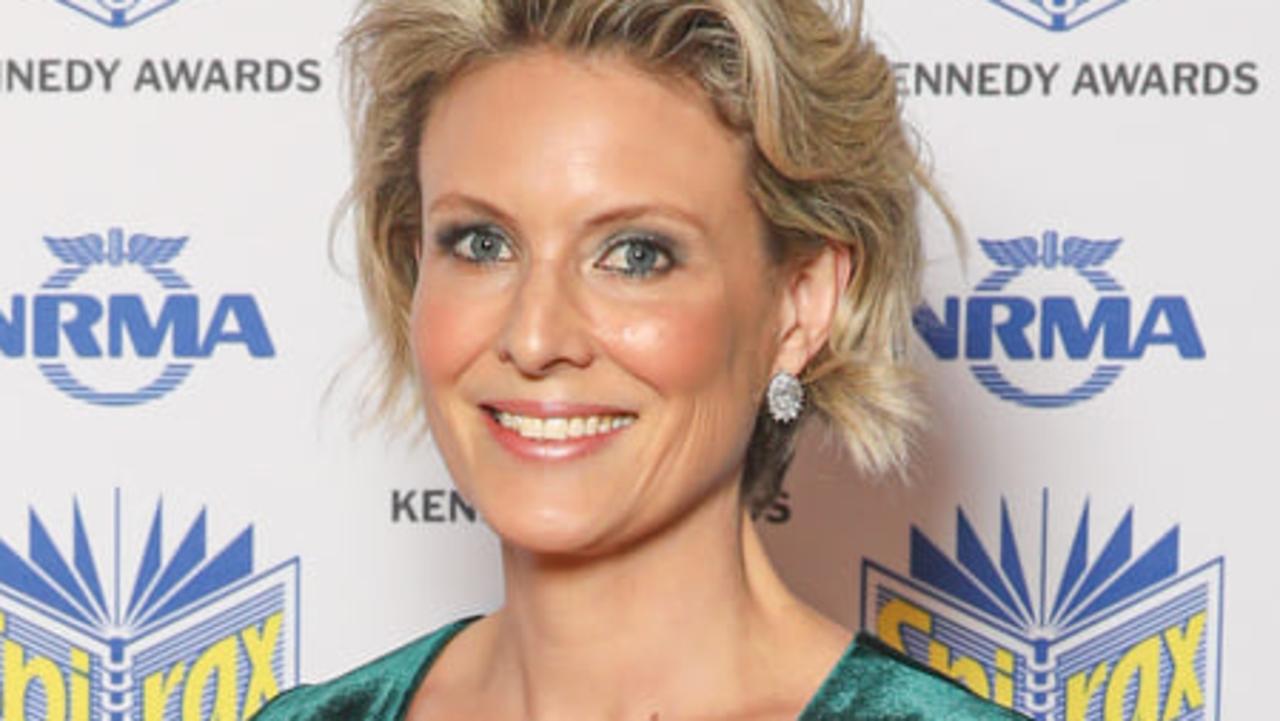 Katherine Deves: Documents lift the veil on the past of the Liberal candidate from Warringah
Another social media post has been made by controversial Liberal candidate Katherine Deves as what she told the party about her past comes to light.
Katherine Deves, a liberal candidate and self-proclaimed radical feminist, described a major gay newspaper as "the Rainbow Reich".
In the latest of her multiple Holocaust references in her online attacks on the trans community, the Liberal-backed candidate for Warringah made the comments on her now-deleted Twitter account.
"Pink News?" she wrote.
"Bahahaha. He's just a mouthpiece for misogynists and the Rainbow Reich.
The history of the nation-state known as the German Reich is generally divided into three periods: German Empire (1871-1918) Weimar Republic (1918-1933) Nazi Germany (1933-1945).
The comments emerged after Ms Deves – the candidate the PM says must not be silenced – banned the media from a Politics in the Pub event on Friday night.
It was also revealed in documents first reported by The Saturday Telegraph that Ms. Deves told the Liberal Party in a nomination form that she had never posted anything online of an offensive nature.
The documents reveal that Ms Deves is not currently employed but worked as a solicitor for an NSW firm from September 2021 to January this year. She previously worked as a paralegal.
She lists all of her social media accounts at the Liberal Party on March 10, before her entire story was scrubbed just days before Scott Morrison shocked the Liberal Party by announcing her as a 'captain of choice'.
The Prime Minister, who is resisting calls to jettison Ms Deves, insists the comments are 'a thing of the past'.
In fact, all of the social media posts are from the past two years, and many are less than a year old.
They claim that surrogacy is "a violation of human rights" that trans teens are "surgically mutilated" and that there is a link between cross-dressing and sexual predators, even serial killers.
The nomination form also confirms that her candidacy was nominated by lawyer Bridie Nolan, the now wife of her opponent's ex-husband Zali Steggall.
While some have described Ms. Deves as conservative, in fact she is a self-proclaimed TERF – an exclusionary trans radical feminist.
The term "The Rainbow Reich" is often used in TERF online communities to suggest that the trans movement is totalitarian in nature and is destroying the LGBTI community.
Ms Deves also repeatedly referenced the late radical feminist Andrea Dworkin, a Jewish anti-pornography activist and rape survivor.
Ms Dworkin, one of the world's most famous and influential radical feminists of the 1980s, is famous for saying: "I truly believe that a woman has the right to execute a man who raped her and that "sex remains a means, or signifies it, of making a woman physiologically inferior: communicating to her, cell by cell, her own inferior status… pushing and pushing until she yields.
News.com.au does not suggest that Ms Deves supports these statements.
Meanwhile, The Saturday Telegraph revealed that Ms Deves had explicitly told Liberal Party officials how she had been involved in 'controversial issues' that could form part of the federal election campaign ahead of her selection as a Warringah candidate.
However, in response to a question on the form regarding social media posts, Ms Deves, who says she was a member of the Liberal Party in 2011, 2017 and "applied on September 21, 2021", denied making any "extreme or offensive" comments.
The application form, obtained by The Saturday Telegraphsparked questions among moderate Liberals as to whether the selectors had missed what might have been seen as red flags in Ms Deves' candidacy in their rush to lock in a smart and photogenic candidate, or whether they were aware and favorable.
Ms Deves also disclosed in her party nomination form her usernames for the social media accounts she had held with her membership in the Coalition for Biological Reality, the Feminist Legal Clinic and the advocacy group for women's and girls' rights IWD Brisbane-Meanjin.
Ms Deves emerged in heated politics at a pub event in Sydney on Friday, where guards banned the media.
Ms Deves – who has been in the headlines for the past few weeks due to her social media posts about trans people – was invited to speak at Forestville RSL in Sydney's north alongside her Liberal colleague Jason Falinski, MP for Mackellar.
The event was billed as a 'Politics at the Pub' event, but news.com.au was quickly informed after arriving that it was a 'media-free event' and was in made "by invitation only" – although there is no mention of it. of this on the event flyer.
An RSL staffer said the Liberal Party had ordered them not to let the media in.
"They're all for free speech, as long as it's Liberal Party talk," he joked.
A Liberal staffer told the media to wait outside, where Ms Deves would make a statement as she entered.
Nearly 30 minutes after the event was scheduled to begin, Ms. Deves' white escort vehicle sped towards the entrance of the building.
Stopping just before the door, she quickly exited and made the following statement.
"I fought for women and children and now I fight for Warringah. Thanks for coming tonight. I look forward to campaigning hard over the next four weeks and on the issues that affect those in the room.
— with Ben Graham