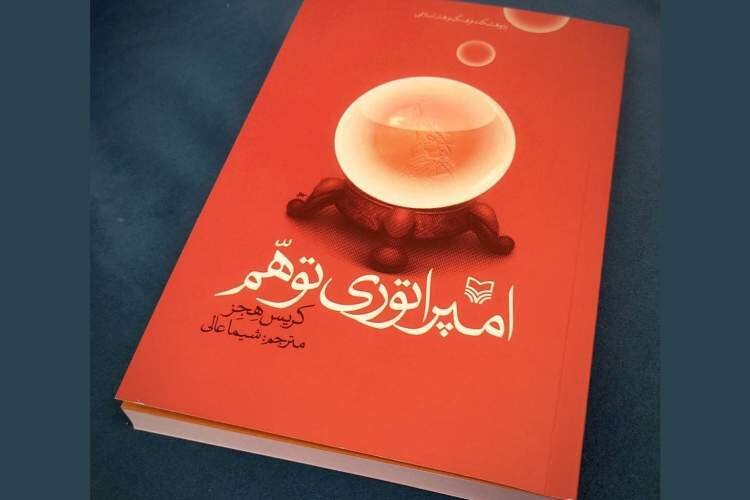 Five scenes from the deceptive illusion of American society
Influencer culture, celebrity dramas, advertising lies and fake news in the media are just a few examples of what Chris Hedges tackled with a critical attitude towards American life in his book "Empire of Illusion", recently. translated by Shima. Ali.
Chris Hedges is an American journalist and dissident born on September 18, 1956. He attended "Harvard", worked as a journalist for the New York Times, won the Pulitzer Prize and wrote 11 books. "War is a force that gives us meaning", "American fascists" and "Days of destruction, days of revolt" are among his best known works.
This author has divided his book into 5 chapters: The Illusion of Literacy, The Illusion of Love, The Illusion of Wisdom, The Illusion of Happiness and The American Illusion. In each chapter, he examined from different angles the spread of the shadow of illusion over the life of American society.
In part of the chapter Illusion of Literacy, devoted to the entertainment industry and celebrity, he writes that: In contemporary culture, the false and the spectacle have replaced the real, original and spontaneous thing, insofar as the reality itself has become performance art. We are the first in history to have made their illusions so vivid, so convincing and so "realistic" that they can experience them; We accept this risk. We are the craziest people on earth.
In another section of his book, Chris Hedges argues that the media and celebrities are increasingly denigrated for a living, and that celebrities are cleverly recruited under the control of consumer culture.
In the chapter "illusion of love", he criticizes the porn industry in American society and says that the more society loses touch with reality, especially with regard to romantic and sexual relationships, and people don't know how relationships should be and how they should treat others, they turn to porn more and more.
In "Delusion of Wisdom," he puts the educational system of American society under the microscope and criticizes the top-notch colleges in this country and says that the respect these top-notch colleges have for the wealthy, despite respecting public services, is clear to students, and the problem is money!
Chris Hedges talks about the political system of this country in the chapter "American illusion", and says that the American government is devoid of any real authority, reserved only for the privileged class, and in a culture full of illusions.
According to him, America projects a false moral order and false power and tries to maintain prosperity by borrowing billions of dollars of money that it will never be able to repay.